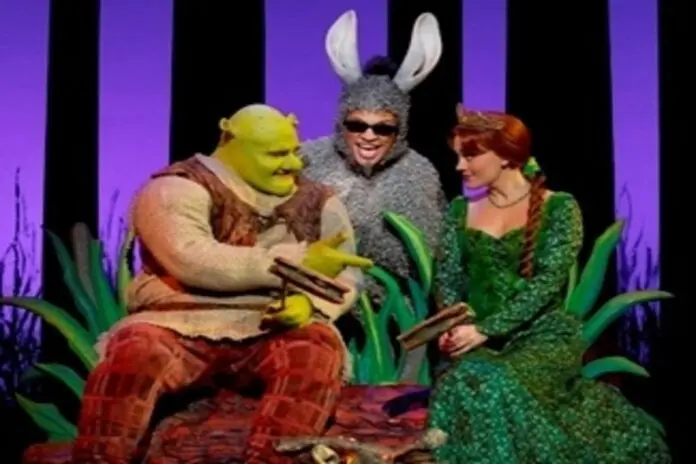 The funniest, silliest, and scariest moment of the year is Halloween. A holiday when your creativity is at its peak. People become busy decorating their homes with spooky decorations and kids love carving pumpkins. People are also worried about their Halloween costumes.
Although the Halloween holiday is a few months away, it's not too late to select one great costume. Furthermore, if you and your better half are thinking to have matching costumes this Halloween then Shrek characters costumes will be a great choice.
There is no doubt that early planning for Halloween costumes is great and will save you from last-minute stress. Moreover, people usually go for some scary costumes and follow the same trend of ghosts, devils, and vampire costumes.
So, if you are thinking of going green this coming Halloween then it's an awesome idea. You can easily explore the Shrek costume ideas. In addition to this, your friends can also able to follow this theme with you.
We are sure that you will get a prominent position in the whole Halloween party this year. Who knows, maybe you will win the Halloween contest as well because of this fairytale-inspired costume.
Shrek Costume Ideas
A Dreamworks series of animated films, which include four movies and one spinoff named "Puss in Boots". There is no doubt that people are crazy about this movie. Due to this reason, on the Hollywood Walk of Fame, Shrek also earned a star. Shrek is equally famous among kids and adults. Due to this reason, when people will see their beloved characters from their heart's favorite movie, they will appreciate it for sure.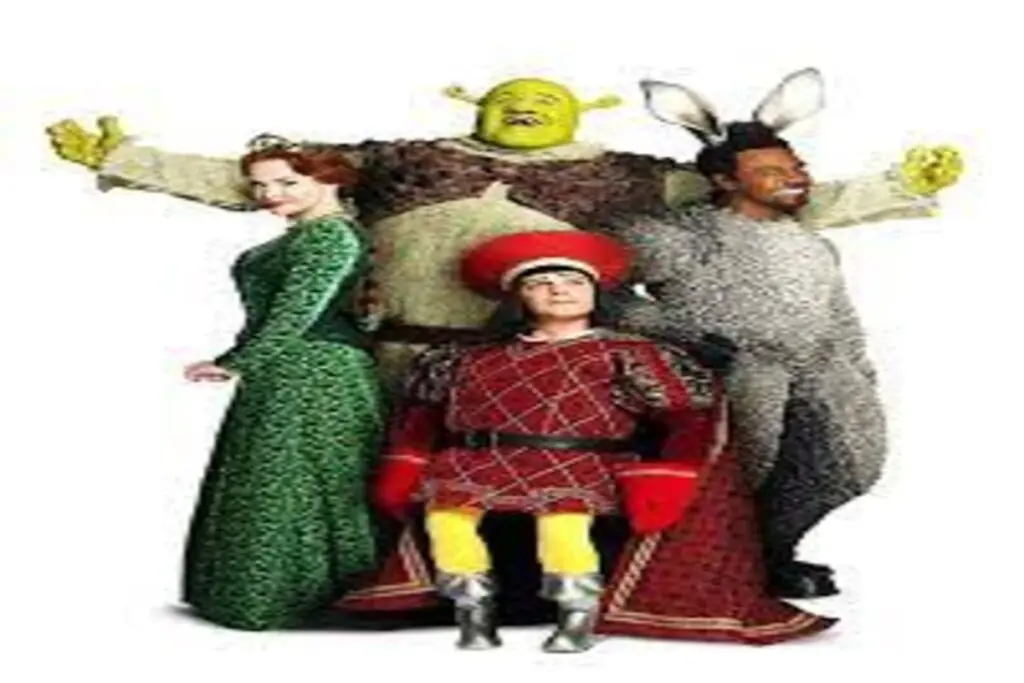 Shrek
Shrek is green in color and has bald head and brown eyes. In the movie, he wears a white tunic with long sleeves in his brown mini-vest in a turtle design, brown pants, and short boots of dark brown color.
Furthermore, Shrek transformed into a human in the Shrek 2 movie after drinking the Happily Ever After Potion. He became a muscular, tall man and have short dark brown hair. In addition to this, as a human, he wears a white long-sleeved tunic along with a brown sleeveless armor shirt with olive trimmings and leaves. Moreover, he wears olive green pants and short boots.
So, People have to wear such a combination of clothes to look like real Shrek and also don't forget green face make-up. On the other hand, other characters of Shrek are also great to copy for this upcoming Halloween. If you are thinking that how to dress like Shrek characters, then there is no need to worry about it. Just for your ease and convenience, we discuss each and everything about the combination of clothes and how to dress like your favorite movie characters.
Shrek Characters Costumes
There are several fairytale characters in the Shrek Movie. Some of the costumes are available in the markets and some you can also make at home. You can also get guidance from the below guide:
Shrek Costume
It's really easy to dress like Shrek for your next Halloween party. You need the following things:
White shirt with long sleeves
Tie your shirt with a brown belt
Wear Brown Vest
Tights of brown color
Brown Boots
Shrek Ears
Don't forget the green face make-up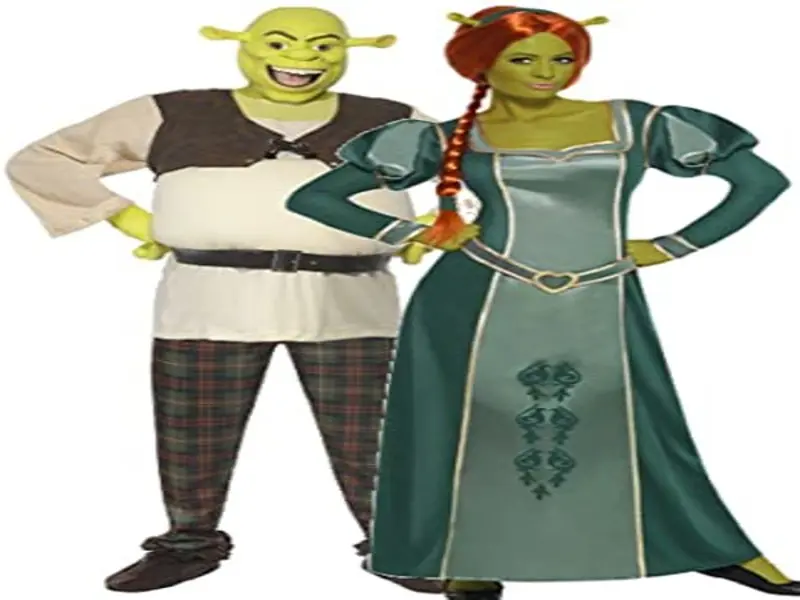 Princess Fiona
There is no doubt that Princess Fiona is another popular character among the people. Therefore, it is the best option for couples. They can choose Shrek and Fiona costumes for their upcoming Halloween party. If you are thinking that how you will dress up like Princess Fiona then our below guide will help you:
Princess Fiona (Human)
No doubt, it's a great selection for those couples who wish to create a matching Halloween look. So you need the following things to create a Princess Fiona Human look:
Princess Fiona (Ogre)
Furthermore, if you like to create the Princess Fiona Ogre look, then here are the things which you need to look like ogre Princess Fiona:
Long green emerald dress
Red braided hairs
Beautiful Tiara
Shrek ears
Green face make-up will give the final touch to your Princess Fiona Ogre look
Donkey
In addition to the Shrek and Fiona characters, the donkey is another famous Shrek character costume. Especially, kids like this costume to represent their favorite movie in the Halloween party. So, the things which you need for this talking donkey costume are given below:
Gray fleece shirt
Sweat pants or gray color
Gray and pink donkey ears (you can make them easily at home or buy a headband of donkey ears, it is also available in the market)
Create a donkey tail by using fake fur.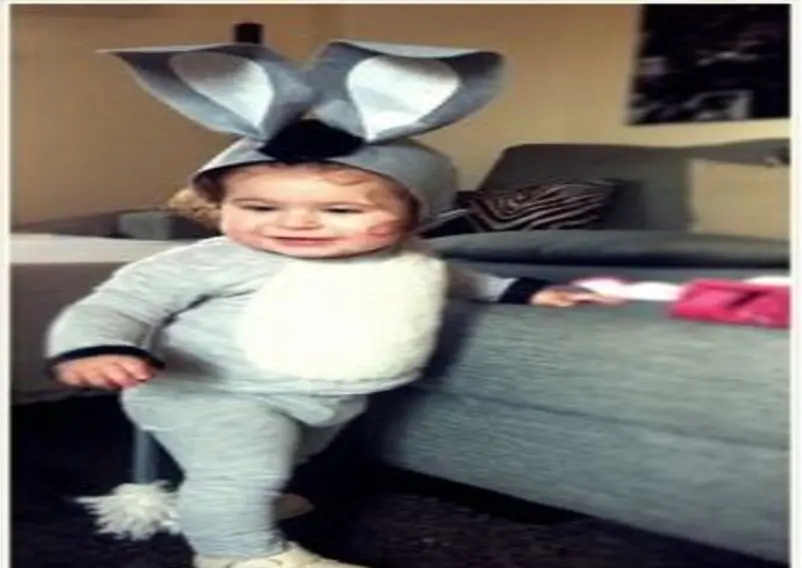 Puss In Boots
No one can say that he doesn't like that orange clever cat with big boots. So, the costume of the Puss in boots includes the following things:
Orange fleece shirt
Fleece pants of orange color
Black belt
Big boots of black color
European black hat with feather
Three Little Pigs
The costume of these little cute characters includes very few things. You can use this idea for your kids and create it through the following things:
Pink shirt
Pant of pink color
Pig nose
Curly little tail
These things are enough to enhance the cuteness of your kid.
There are some other awesome ideas for your kids that include Pinocchio and the wolf in granny's outfit.
Pinocchio
People can draw a vertical line on each side of their kid's mouth. These vertical lines will give your child's face a wooden look. In addition to this, the costume will include the following items:
White shirt with suspenders of blue color
Blue shorts
Yellow cone hat
White gloves
Short white socks
Black shoes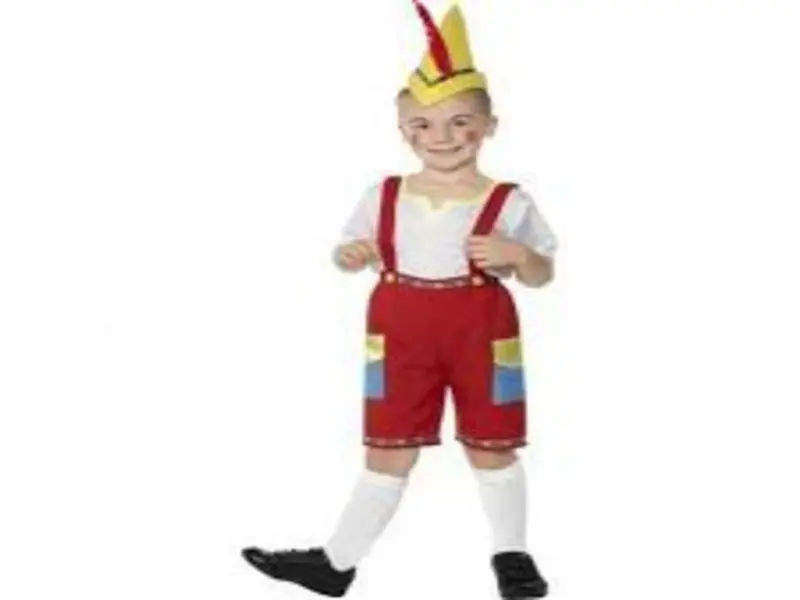 Wolf in Granny's Outfit
Another popular character among children is a wolf in a granny dress. We are sure that your kid will like to wear his favorite character's costume. So, this outfit includes the following items:
Fake fur, wolf ears, and nose
Nightgown
Nightcap
Indeed, it will be enough to rock the Halloween party. There is no doubt that if you will explore the Shrek costume ideas, then it will be your best selection for this upcoming Halloween party.