Faxing has been around for several years. It has helped businesses share documents with their clients, improving collaboration. However, in some cases, you might find yourself stuck when you want to send an important file. The reason being: there is a line in front of the only fax machine in your office, and it's jammed because a team member failed to load the fax paper properly.
Such instances will not only affect the efficiency of your workplace but also may ruin your collaboration with clients if you fail to send the needed document on time. For this reason and more, there was a need to introduce a more efficient method to share documents between departments. Enter paperless faxing. The popularity of paperless faxing has grown exponentially over the last few years, with most businesses opting to adopt this innovation over traditional faxing. Its popularity is mainly fueled by technological advancement, which has become necessary for most companies.
The following article discusses what you need to know about paperless faxing. You'll learn what paperless faxing is, how to transition to paperless faxing, and much more. Keep reading.
What Is Paperless Faxing?
Paperless faxing works as much as the traditional fax machine. It'll allow you to receive and send documents from your clients and customers. However, the significant difference between the two is that in paperless faxing, you don't need to print them. Instead, the fax documents are stored and received in electronic form.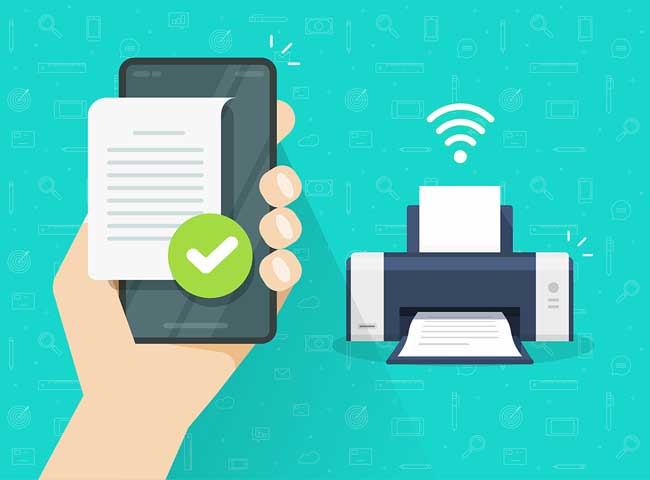 To send a fax, you must be connected to a network (ethernet or wireless local area network) to a fax machine, which then forwards the document via its telephone connection.
With paperless faxing, you can easily send and receive documents on your portable devices such as mobile phones, laptops, and more.
Paperless faxing is billed monthly, just like utilities based on your usage. However, you can quickly increase your use depending on the current demand, improving your productivity.
Over the years, there have been several paperless online faxing service providers you can choose from. Due to the many options, selecting the ideal service providers for your business can be challenging. However, you can consider vendors such as Call Cowboy or any reputable service providers in your locality. But it's essential to conduct enough background checks to gauge whether the company will meet your needs and expectations.
How To Transition To Paperless Faxing
Now that you understand what paperless faxing is, it's time to learn how you can transition. Transitioning to paperless faxing is difficult, especially when you're a newbie. However, you can simplify the process by considering the following factors. They include:
Plan
This paper-saving faxing technology can benefit your business operations when executed properly. For this reason, a business must devise a plan with clear targets and objectives.
Conduct extensive research to understand what pieces of equipment you need before transitioning to paperless faxing. This includes computers, network devices, printers( to be used when a team member wants to print a verification report), storage devices, and more.
Once you have outlined the basics, you can offer training programs to your team members. The training will make them understand the fundamentals of paperless faxing and why your business is transitioning, hence faster adoption.
Prioritize
Once you have laid out the groundwork for your transition, it's essential to understand what business goals and objectives should be at the top of the list. Organizing them by importance will help increase the chances of success for your transition. It'll be easier to streamline the transition process and make it easier for team members to adapt.
For instance, considering not all team members can adopt paperless faxing quickly, you can prioritize the training task. This will allow the workforce to work out all the kinks of the initial stage of the transition, eventually becoming accustomed to it.
Track
This is the next step to help you transition to online faxing. When tracking, create a plan (daily, weekly or monthly) to see if the team members are fully utilizing the investment to streamline their workflows. Proper tracking will make it easier for you to identify any issue they may encounter and the best way to resolve them.
As mentioned above, some team members may take longer before becoming accustomed to the new technology. Hence, tracking will help you identify ways you can utilize to accelerate acceptance and adoption.
Organize
Once you incorporate paperless technology into your business operations, it's time to say goodbye to crammed file cabinets. It's essential to certify all the old documents are correctly and securely stored. In addition, you can utilize an archiving system with proper security measures to store and manage your old files.
You can also entitle a team to conduct this process. This creates responsibility and ensures the job gets done. Also, it'll save you some time, and you can use it to concentrate on core business such as management.
What Are The Benefits Of Paperless Faxing?
Are you planning to adopt paperless faxing, but you're unsure how it might help your business? The following are reasons why adopting paperless technology may benefit your business. They include:
Reduce Storage And Paper Costs
Traditional faxing required you to purchase a considerable amount of paper and ink. Buying this inventory is not a cheap investment and may leave a massive dent in your saving margins. Apart from this, it would be best to have a storage repository for your documents. Whether on-premise or a third-party storage unit, you must pay maintenance and storage fees, which could affect your saving margins.
On the other hand, sending a fax from computer or any other connected device doesn't require you to buy a vast amount of paper and ink. As mentioned above, digital documents don't need to be printed unless it's crucial. Thanks to technological advancement, you can easily use cloud storage to store, organize and track your business files. Although adopting paperless faxing may have a higher upfront cost, it'll save you a lot of money in the long run.
Environmentally Friendly
Over the years, most people have realized the benefits of conserving and managing the environment. Traditional faxing leaves you with a lot of paper that must be disposed of. This increases your carbon print, negatively affecting the environment and leading to severe climate changes.
On the other hand, paperless faxing allows you to send and receive documents over the internet without printing them unless it's an absolute necessity. This reduces the amount of paper and ink in your workplace. This plays a huge role in conserving the surroundings and ensuring a sustainable environment.
In the modern era, emphasizing sustainability may play a massive role in improving your public image. Many people are now willing to work with eco-friendly businesses in the last few years. Hence, paperless faxing will boost your customer reach, leading to increased revenue and cash flow.
Improved Security
Data security has recently become a necessity for all business operations. A lack of proper security architecture may expose your data to manipulation, theft, deletion, and other issues. This may compromise your reputation, affecting your competitive advantage. Also, it may lead to fines and convictions, which might affect your business operations.
Traditional faxing exposes your data to such issues. For example, it's easier for unauthorized people to access physical documents. For instance, you might leave the file unattended if you want to send a copy, but the system is jammed. If another person accesses the document, they might manipulate it, affecting its data integrity.
Digital faxing, on the other hand, can be more secure than traditional faxing. Integrating security measures such as multi-factor authentication, encryption, strong passwords, cloud computing, and more will make it easier to protect the documents. However, it's essential to go through the security architecture of your system before incorporating it into your production line.
Document Organization
Do you sometimes find yourself going through disorganized documents before getting the one to fax? It's frustrating. Using traditional faxing means you'll have an enormous number of copies. If you don't have a proper archiving system, it'll be time-consuming trying to hunt down through the papers before getting the needed one. This may affect your efficiency, leading to reduced productivity.
By sending and receiving electronic files, it'll be easier to organize and manage your documents. This improves retrieval time, significantly enhancing your business's efficiency and production line. With centralized storage such as the cloud, your team members can easily send and receive the document, regardless of physical location. This improves collaboration and teamwork, optimizing your production line and customer service standards.
Use Of Electronic Signatures
Gone are the days when you had to be physically there to sign documents. Electronic signatures have become a hot topic over the last few years. When using a computer or mobile device to fax a copy, it can be easier to sign the files electronically. This will save you considerable time and money in moving from one place to another to sign a document.
Are you worrying if it's legally binding? Following all set guidelines and standards is essential when using electronic signatures. However, it's important to understand that the rules are ever-changing. For this reason, ensure you conduct extensive research to guarantee you're always up-to-date with the standards, saving you from non-compliance issues.
What To Consider When Choosing A Paperless Faxing Service?
As mentioned above, the many available options can be challenging to choose the ideal vendor for your business operations. However, the following are some factors you might consider to guarantee you select the best service for your business. They include:
Business Needs
Business needs vary from one enterprise to another. Although the primary functionality and nature of paperless faxing are the same, you might find other unique features to your business needs. Hence, conducting enough research to identify your business needs and ensure you choose the right system for your operations is essential. For example, opt for a plan with such functionality if you prefer doing your business from email to fax.
Fee Structure
Another factor you might consider when choosing an online fax service is the fee structure. Although this investment might have a higher upfront cost, this doesn't necessarily mean you have to pay ridiculously high prices. Instead, visit more than one vendor to ensure you get a pocket-friendly service in your locality. Also, it's vital to ensure you go through their fee structure to ensure there are no hidden and unexpected costs.
Usability
The level of usability will determine whether your team members will adopt the innovation. Some businesses still use traditional fax machines because they're easy to use. When installing a digital fax system, it's crucial to ensure a user-friendly design. Purchasing a complicated one may slow down technology adoption and force the team members to stick to traditional methods, which could affect your entire investment.
What Are The Challenges Of Paperless Faxing?
The following are the challenges of adopting paperless faxing. They include:
Regulatory Compliance
Every organization has rules and guidelines which must be followed when conducting transactions and business operations. When using paperless faxing, it's a must for business owners to follow the set standards. Also, in some cases, the regulations may require the document to be kept in paper format.
Although the rules and regulations are constantly changing, you can use advanced solutions such as machine learning to keep up with them. Failure to comply may affect your business image and lead to non-compliance fines and convictions.
Slow Adoption
Although technological advancement has revolutionized workplaces, it might be hard for some team members to adopt. For example, slow adoption may reduce the effectiveness of your investment, leading to the loss of hard-earned bucks. To boost the adoption, you should offer effective training programs to ensure the team members are equipped with the right skills and know-how.
Wrapping Up
As discussed above, paperless faxing will play a huge role in optimizing your production line. However, it's crucial to ensure that you choose the right system for your business needs. In addition, conduct extensive research to understand how to utilize this system to improve productivity.