Any business owner on the planet can tell you that the most important part of any business is its sales strategy. Without a proper strategy, everything can fall apart, as it's supposed to be the pivotal point around which everything else revolves. A great sales strategy will provide you with the roadmap to follow, and you'll be able to look back at it whenever you need sound advice for what to do next. However, the greatest difficulty faced by most enterprising managers and business owners is that they don't know how to create a sales strategy.
In this article, we're going to take a look at some of the steps you can take to create a strategy that works. Not only will you be able to draft a working strategy with this technique, but you'll also be able to start earning profits sooner than expected. So without further ado, let's get to it and find out how you can create the next winning strategy.
1. Assessment
Before you proceed on to bigger things and more complicated processes, the first thing you need to do is to analyze everything. You need to understand where you're right now and where you would like to be. If your goals are aligned towards generating a particular revenue, write it down. If your goal is to be the segment leader, then note it down as well. It's crucial that you identify your strengths and weaknesses, which can only be achieved via a proper assessment of your situation.
2. Buyer Profiling
For most companies, a huge portion of their revenue comes from a very small percentage of customers. These customers are loyal to your brand and will prefer you over anyone else. You need to profile these customers so that you know what your core customer base is made of. You have to determine what price ranges the buyers prefer, what's the acceptable quality, the experience the buyers are expecting, and other relevant factors.
3. Proposition
Now that you have done all the introspection in the world, you have to proceed to the next stage, making a value proposition. You must highlight the value proposition in your sales strategy. Try to clarify what your product brings to the table that the competitor's product doesn't. If you can target the customer's main points and develop the proposition around it, you're bound to find success.
4. Set Your Sights
Without having a clearly defined goal, you can't expect to reach anywhere. Every company has different goals, and you have to decide what your goals are if you want to capture the market. Generally, the companies that work in a non-specific manner don't have much to target, the developers at Sales Hood say that this is the primary reason why they fail. You can try taking the help of your organization's historical data to understand what you're good at, and then you can specialize in that area.
5. Delegation
Now comes the action-filled aspect of your business, delegating responsibilities and tasks. In most companies, sales and marketing are two separate departments. However, they usually work the best when there's excellent coordination. Try to delegate responsibilities in such a way that both the departments can work together, you can try swapping the seniors from one department to another from time to time. Things like this will help your sales strategy be more in-line with the marketing goals, and that'll do wonders for your company.
6. Optimization
The last part of any decent sales strategy has to be optimization. This means that sales strategy is an ever-evolving document that needs constant updating. You can try optimizing it based on the inputs you get from departmental heads and sales data. Once you start making small tweaks, you'll see positive results in increments, and soon your sales strategy will show wonders.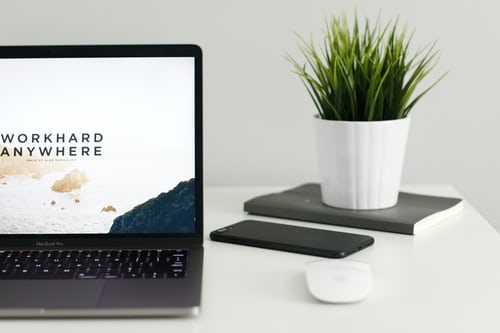 If you want to create a successful business, then it's important to always remember that research and staying up to date are imperative. So these are some of the most crucial steps that everyone should remember while formulating a sales strategy. Remember that sales strategy is a very in-depth strategy, and there's no right or wrong way to formulate it. There can be other steps you'd like to take while developing your strategy, but we've only covered the ones that are applicable to the maximum number of situations. You need to decide which steps from above are suitable for your organization and what else you need to in order to maximize your sales. If you can devote enough time and keep optimizing the strategy, you'll have a highly personalized strategy that suits your company.