It just takes one glance at UK retail statistics of late to appreciate that many more of us are doing our shopping online. Of course, this is a fact accentuated by the coronavirus pandemic, but online retail was on the rise regardless. Indeed, even if we are not making a purchase online, many of us will research the product on the internet first before deciding to make the purchase in person.
However, of late, there has been a worrying trend in fake reviews. In fact, we can go a little further and say that there is a fake review industry – the rise of so-called fake review farms – designed to artificially enhance the reputation of products, thwart a rival seller, or worse – cheat us out of our money.
Many news reports have surfaced about the problems with fake reviews, and the nefarious goals behind them. It's not a small figure either, with some reports suggesting that phoney reviews have influenced up to £23 billion of our spending.
But how do you spot them? Are there any warning signals that you should be on the lookout for? Are retailers doing enough to combat fake reviews?
Before answering those questions, we can first consider what anyone making a purchase should be doing – reading trusted reviews. For example, you are here at thebestof.co.uk because you likely have an interest in a local business. You'll find reviews, of course, but crucially a platform is offered for local businesses to respond to criticism.
Visit a specialist site for detailed and honest reviews
Elsewhere, we can look at sites like Top10.com, which looks into the top 10 brands of a particular service or product. Top10.com goes into great detail on each item, using expert analysis to give readers the real facts about the product. It's not about artificially enhancing the reputation of a brand, but giving an honest appraisal of a product's pros and cons, allowing the user to make an informed decision based on their needs and budgets. This is a much smarter way to shop than reading reviews directly from a retailer's site. But when it comes to many purchases online, the fake review industry has become a thorn in the side of the buyer. Amazon, eBay and Facebook have been cited as the worst culprits, but many other online retailers are suffering the same issues. Even if the will is there to deal with the problem, it has become so rife that retailers can do little about it.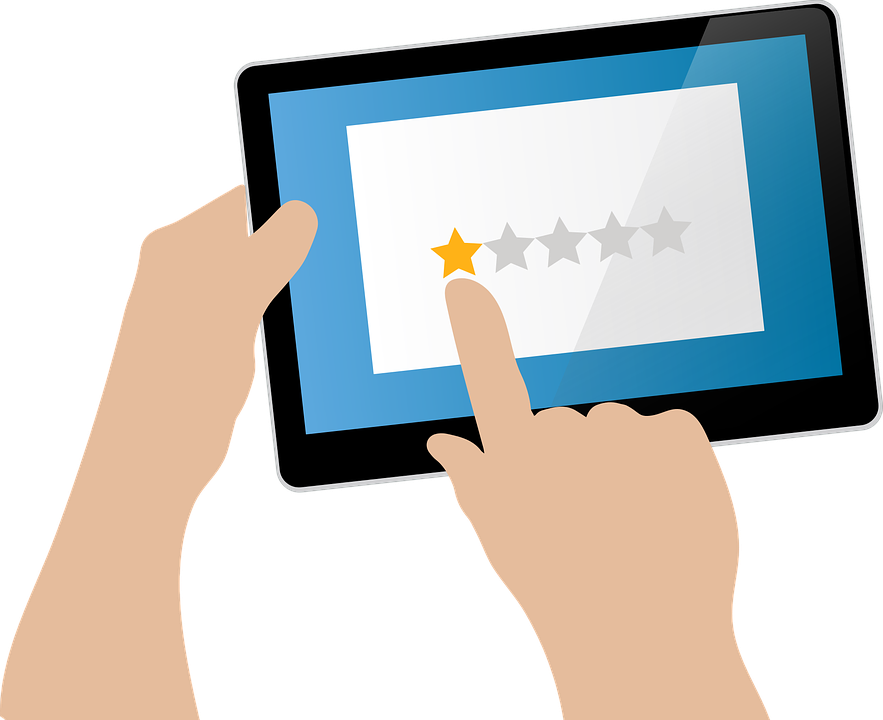 So, what does a fake review entail? You might see a product on Amazon that has a huge number of five-star reviews, even if it the item itself is a little, let's say, uninspiring. You might want to leave a review after getting the latest iPhone 12, but would you really sit and write a review for something like a pair of flip-flops or a sticky-tape dispenser? Some people might, sure, and you shouldn't assume that every review is fake – but it is best to keep a healthy scepticism.
Fake reviews can destroy a business
Not all fake reviews or positive, however. And it's perhaps a more disreputable side of things that we encounter when reviewers are tasked with bringing down a rival product or retailer. The fakers will tell themselves that this is fair game and they are only doing it so that their product ranks higher in the algorithm – but this activity can ruin livelihoods.
Spotting a fake review is not always easy, especially when the reviewer does not go into great detail about the product. Indeed, bots are sophisticated enough these days that they can write phoney reviews that look passable at first glance.
You should look out for vagueness with the details, with overly positive language like: "I couldn't be happier with this product". When people have actually received a product and are willing to write about it, they will have more to say. Where possible, you should look at how many reviews the reviewer has given – does it seem like a normal amount?
Are retailers doing enough to combat this? Amazon has implemented some measures to combat fake reviews with varying degrees of success. For example, there is a "verified purchase" option on the site to show that the user bought the item. And, there is option to indicate whether the review has been helpful or not.
However, it seems that sites like Amazon and eBay are simply too big to monitor every review, and the fraudsters will inevitably find a way around it. Consider the rise in "bait and switch" reviews, which saw fraudsters capitalise by switching the products in Amazon's listings. It basically means that a dodgy product can have great reviews – but they were given for another item. The truth is that this seems to be a minefield that we must continue to wade through for the foreseeable future. It's not practical for retailers to vet every review, and many fakes would slip through the net if they did. The best rule of thumb is to always remain sceptical, and, if possible, look beyond the retail site for a detailed, honest review elsewhere.