As the workforce is distributed and global collaboration becomes the norm for large companies, the ability to host remote team meetings easily and efficiently is more important than ever. Fortunately, there are a number of great software solutions on the market that provide tools for video conferencing and collaboration.
Three of the most popular video conferencing solutions are Skype, WebEx, and go to meeting. Here, we have compared the features and drawbacks of each program to help customers decide which solution is right for them:
Skype for business: advantages and disadvantages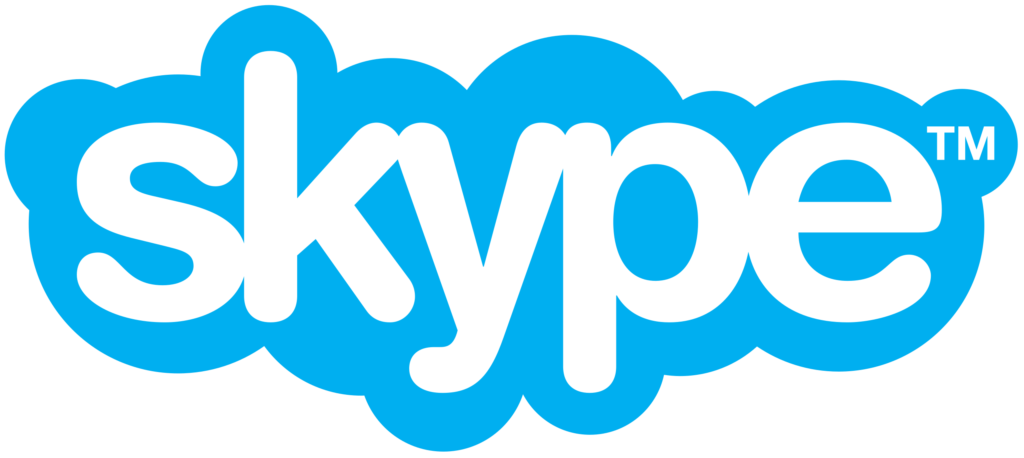 Skype for Business is Enterprise Software that combines the features and interface of consumer Skype software with the capabilities of Microsoft Lync. Microsoft released Skype for Business as a replacement for Microsoft Office Communicator and Microsoft Lync in 2015.
How does it work. Skype for Business looks and feels like the consumer version of Skype, but includes features that make it more suitable for business. For example, while the maximum number of conference attendees with Skype is 25, Skype for Business increases the limit to 250, making the platform a viable option for video conferencing, virtual meetings for large corporations, presentations, and webinars. live. Skype for Business does not require all participants to be Skype clients to join the meeting and they support incoming calls from landlines or mobile phones for a fee.
Tools for users. Skype for Business has a variety of convenient features to help businesses collaborate in real time with enhanced business-level security, call encryption, and authentication. The solution includes built-in IM, the ability to give and take control of the presentation to multiple presenters, easy screen sharing, an integrated whiteboard, and a PowerPoint upload function that enables interactive tools such as annotation, highlighting, and a laser pointer. Skype for Business is compatible with multiple devices and operating systems: PC / Mac, iPhones, iPads, and Android devices.
Cost. Skype for Business has a variety of pricing plans ranging from $ 5.00 per user / month to $ 35.00 per user / month for the full Office 365 Enterprise E5 plan, which unlocks a number of additional features discussed below. . Which plan is best for you, and its final cost, will depend on how many employees need access to the program and what features your company will use. Compared to the other two software solutions, Skype for Business typically ends up being less expensive than gotomeeting and more expensive than WebEx, but actual costs vary by business.
Integration with other applications. Since Skype for Business is part of the Microsoft family, it is designed to fully integrate with the Office 365 Suite. For example, if your office already uses Outlook to schedule meetings, you can add a link to your Outlook calendar and participants can join the meeting directly from your calendar with one click. With Office 365, users also have additional features, such as additional collaboration tools that allow participants to record meetings, run questions and answers, take surveys, and add attachments. Office 365 customers also enjoy 1TB of cloud storage, IMS, and Skype sessions, which will broadcast the meeting to up to 10k people.
Easy to use. Skype for Business feels incredibly familiar to most users, and the company highlights the platform's simplicity, the ability to join the meeting from a direct URL with a single click, as well as easy screen sharing and transfer between. The presenters.
General evaluation. For those who already have the Office 365 Suite and are familiar with the Enterprise Suite of tools, Skype for Business makes perfect sense. It is still a useful, if less powerful tool for companies that do not use other Microsoft tools, but can be more expensive than comparable solutions.
WebEx Meetings: Pros and Cons

Cisco's WebEx Meetings and upcoming WebEx Teams are enterprise-grade video conferencing and collaboration tools that allow users to meet face-to-face from a desktop, interactive panel, laptop, or mobile device.
How does it work. Like Skype for Business, WebEx Meetings allow users to host video conferences and collaboration sessions for 8 participants of up to 40,000 participants, depending on the pricing plan and additional services you choose. Webex Teams is an upcoming app that combines Cisco Spark functionality with Webex Meetings, prioritizing ongoing teamwork through direct messaging, whiteboards, and easy file sharing, in addition to standard video meetings. Both applications can be combined with WebEx events, WebEx webcasting, and WebEx Training for large-scale events, trade shows, virtual training sessions, webinars, and much more.
Tools for users. WebEx Meetings and WebEx Teams allow users to host small and large video meetings from any device with full 256-bit SSL encryption for web conferencing participants, which is above the industry standard. Both applications provide screen sharing capabilities, the ability to join a meeting with a single click, and easy integration with other productivity tools. Users can also create unlocking rooms with WebEx, which is a cool feature that allows teams to host private meetings within the larger meeting. In addition to these tools, the WebEx kits include additional features, such as an integrated whiteboard, automatic recording and archiving, an instant messaging tool, and more file sharing and scheduling capabilities.
Cost. Both WebEx Meetings and WebEx Teams – standard pricing plans ranging from $ 19 per host / month, allowing meetings of up to 8 participants, up to $ 39 per host / month, allowing meetings of up to 200 participants. In some cases, this price could be more competitive than Skype or gotomeeting, as companies pay per host rather than per user, depending on the number of employees who need to be able to host meetings in a given month. Cisco also offers an enterprise suite, with more flexible subscription options and a lower cost per host, for larger enterprises. Companies must request pricing for the company package, allowing 1,000 participants per meeting.
Integration with other applications. The WebEx Suite of tools really shines when it comes to integration. While WebEx has its own recording, scheduling, direct messaging, and other productivity tools, it also integrates seamlessly with all of your favorite work applications, including Google Calendar, Microsoft Outlook, Slack, Zoom, Zendesk, Trello, Google Drive, Twitter, and more.
Easy to use. WebEx Meetings include productivity tools that make it easy to join a meeting without dialing, directly from a link. There is also a feature that allows users to host or join a meeting through the web application, without having to download. Finally, WebEx gives users the ability to connect from any device and switch between devices without relaunching the meeting.
General evaluation. While WebEx includes Mobile-Optimization for tablets and smartphones, some users report that features vary by operating system, particularly the ability to seamlessly transfer between devices. In general, however, WebEx provides high-quality video conferencing and collaboration tools for all sizes and types of businesses. While WebEx meetings lack some features found in more comprehensive web conferencing software, such as Skype for Business and go to meeting, the pricing is competitive and the new WebEx equipment upgrade will add much of the functionality that has been lacking.
Gotomeeting: advantages and disadvantages

Like Skype for Business and WebEx, gotomeeting is one of the most valued web conferencing solutions on the market, offering crystal clear web audio and an impressive suite of productivity tools.
How does it work. Hosts can instantly start a meeting or schedule a meeting, and users can join in seconds from a desktop, mobile device, or in-room conference system. Gotomeeting offers web and dial-up audio using secure encryption to ensure shared files, screens, and other sensitive data are only directed to the intended recipients. The platform also supports HD video conferencing with one-click recording; the HDFaces video conferencing application shares up to 25 channels of high definition video per session.
Tools for users. Gotomeeting has a suite of productivity tools that make web conferencing solution convenient for users. One-click meetings allow users to meet now or schedule a meeting and launch from a variety of locations, such as email, calendar invites, and IMS. The new Call feature allows companies to offer a free dialing option for all attendees, including attendees abroad. Other tools include embedded web audio, screen and file sharing, HD video conferencing, drawing and annotation tools, a personal meeting room, mobile apps, keyboard and mouse sharing, and an active directory that makes it easy to manage users and hosts. .
Cost. Like other software solutions, gotomeeting pricing depends on several factors, including the number of meeting participants you need to have, what features you want, and whether you are billed monthly or annually – there is a 20% discount if you pay. for one year in advance. Generally speaking, gotomeeting offers three levels of service: starter, Pro, and Plus. The lowest tier costs $ 19 per user / month if billed annually ($ 24 if billed monthly) and allows up to 10 meeting participants with fairly standard meeting web features.
The top tier costs $ 49 per user / month if billed annually ($ 59 if billed monthly) and includes all bells and whistles for up to 100 meeting participants. Also, although gotomeeting is a bit expensive up front, its cost includes more. Skype for Business and WebEx both charge additional fees for incoming calls and some audio features, which could increase the overall cost for some businesses, such as those doing a large number of international web conferences.
Integration with other applications. In addition to its own suite of tools and mobile app, gotomeeting integrates with the most popular tools that make it easy to stay in touch before and after your meeting. Gotomeeting integrates with Salesforce, Outlook, Trello, Dropbox, Slack, and much more.
Easy to use. Gotomeeting allows users to join instantly without download from a desktop or mobile device, making web conferencing more accessible in restricted it environments. The platform also has a convenient feature called the Personal Meeting Room. Users can create a custom meeting link that never changes to easily schedule and attend permanent meetings.
General evaluation. Gotomeeting tends to have the best user reviews of all three solutions, and includes impressive features like room link that make integration into your existing conference room Super Easy. It is also probably the best and most affordable option for companies that do a lot of international business, as it does not charge extra for incoming calls. However, some users have reported Mac compatibility issues and difficulties with recording. Additionally, the user interface can be cumbersome, with a drop-down menu and a chat room and webcam that must be viewed separately. Overall, however, the superior features and high-quality audio and video make Gotomeeting a worthwhile investment.
Regardless of the video conferencing software you choose, remote team meetings and collaboration sessions will be broadcast in Crystal Clear Ultra HD at the Clear Touch Interactive for Business exhibit. Our interactive display works with third-party cameras, so the entire team can see and be seen.
Plus, our panels are device and software agnostic and offer easy wireless connectivity, so you can use whatever operating system and programs make the most sense for your computer. Schedule a live online demo today to see how simple video meetings can be with Clear Touch.
Here is How Adopting Intranet Technology Can Benefit The Workplace?