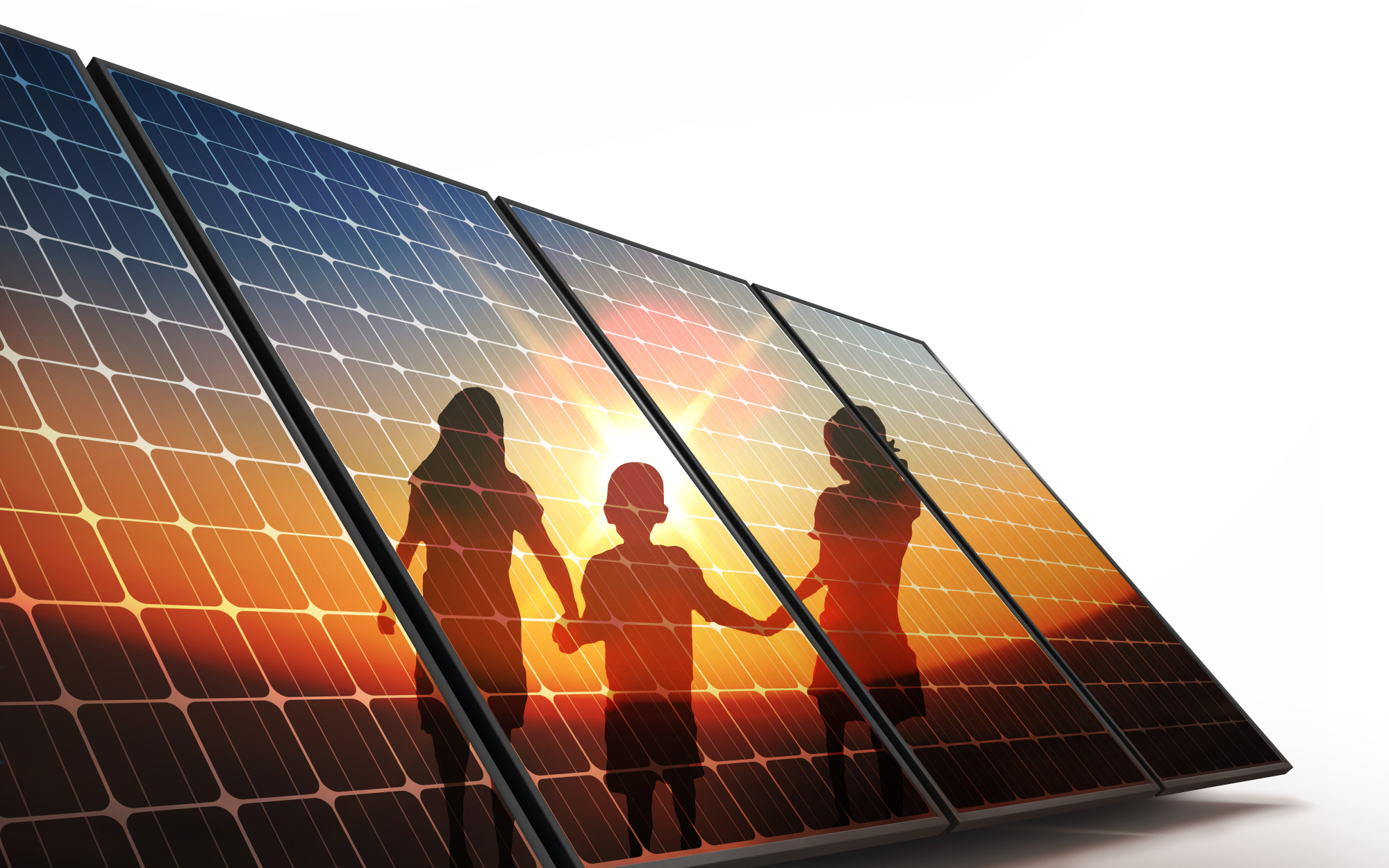 According to the Office of Energy Efficiency and Renewable Energy, solar power generation in the US has boomed from 0.34 GW in 2008, to over 97 GW today. 
From this, it's plain to see that solar is advancing rapidly and with ongoing incentives and funding related to this worthy cause, it's only going to get better. 
Find out about the latest advances in solar power technology here. 
Customizable Solar Skins
Everybody loves the environmental and cost-saving benefits of solar panels. Not everybody likes the way they look on the roof.
Now, with the advent of solar skins, you can disguise your solar panels, so they're barely visible to the casual observer. Solar skins borrow technology from advertisements on bus windows to bring customization one step closer for homeowners.
Now, you can design your rooftop solar installation to look like anything you want without affecting its performance. This innovation is bound to lead to an increase in home solar installation numbers among discerning homeowners.
Solar Lighting
If you've ever been camping with a solar light, likely you're already a fan of solar-rechargeable lights. After only a few hours in a sun, these LED light sources just don't quit when night falls.
Thanks to the power of solar technology, rechargeable LED lights are lining more and more streets and alleys across the county. In the process, they're smashing municipal electricity bills and leading to enormous cost savings.
Thin Film Solar Power
This incredible new technology in solar power may allow us to transform ourselves into walking solar generators. 
Research shows that solar cells work better when layered four deep, and are capable of harnessing over 20% more of the sun's energy. Yet, it's impractical to use this type of setup using current technology.
Now, researchers have come up with a way to create solar fabric out of extremely thin solar cells. It's much lighter and thinner than the usual photovoltaic panels.
As such, it works for shades, awnings, and tents. One day, it may even work for items of clothing, allowing us to wear solar technology wherever we go. 
Solar Against Noise
The US plans to make great use of the 3,000 miles of noise barriers along the country's highways. These barriers help reduce noise and air pollution by obstructing the flow of sound and air.
They're also a great fit for solar panels due to their open-air outdoor locations. In this way, solar panels installed on noise barriers can produce an extra 400GW of electricity every year.  
This latest solar power technology uses double-sided solar cells in this capacity to increase their chances of performing at an optimum, no matter where the sun is. 
Solar Power Technology for All
With solar power technology becoming cheaper, more convenient, and more accessible than ever before, it's only a matter of time before everyone's benefitting from these innovations.
That's a great thing for our planet and our ongoing survival, so keep your eyes peeled for the latest, greatest solar solution to suit your needs. 
Do you want more good news? Explore our website for all the latest updates on technology.