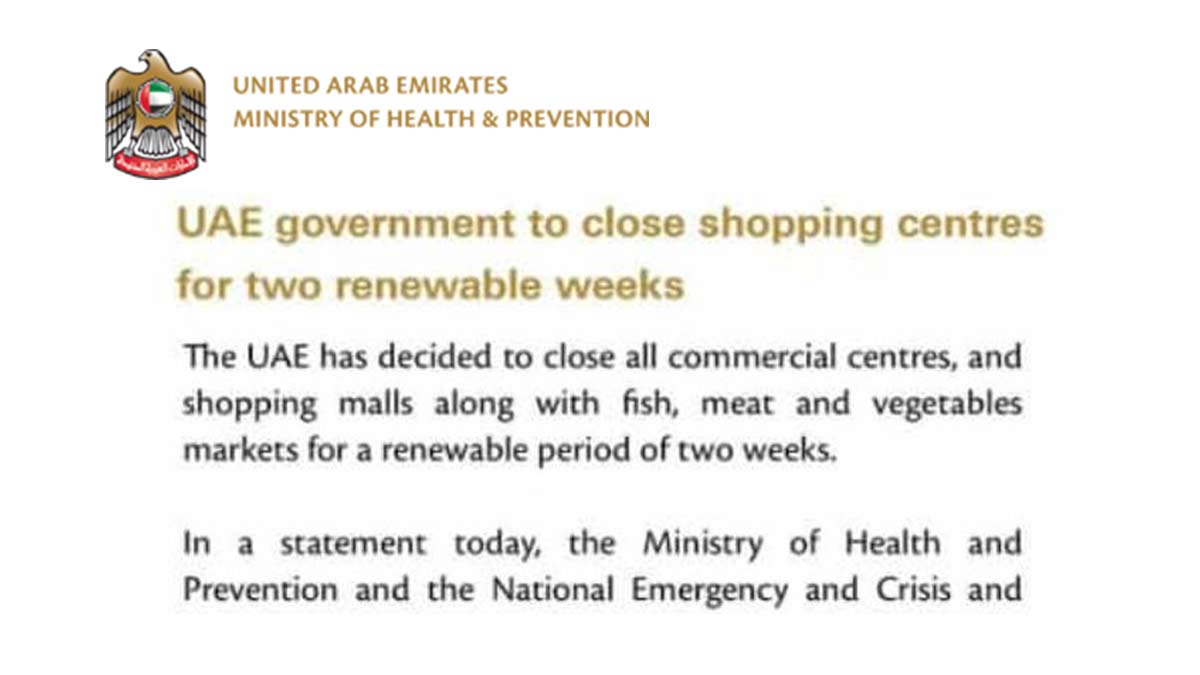 The United Arab Emirates has decided to Shutdown commercial centers Shopping Malls, Meat and Fish Markets for two renewable weeks
In an earlier statement on Monday, the ministry of health and prevention National Emergency- crises and Disasters Management decision will exclude the whole sellers will be scheduled in the next 48 hours for re-assessment.
Groceries and Pharmacies are excluded and will be review and revaluate.
Exclusions
Restaurants will remain open but will be limited to home delivery only and will not be allowed for inside customers dealing.